Czech Parliamentary Discourse Analysis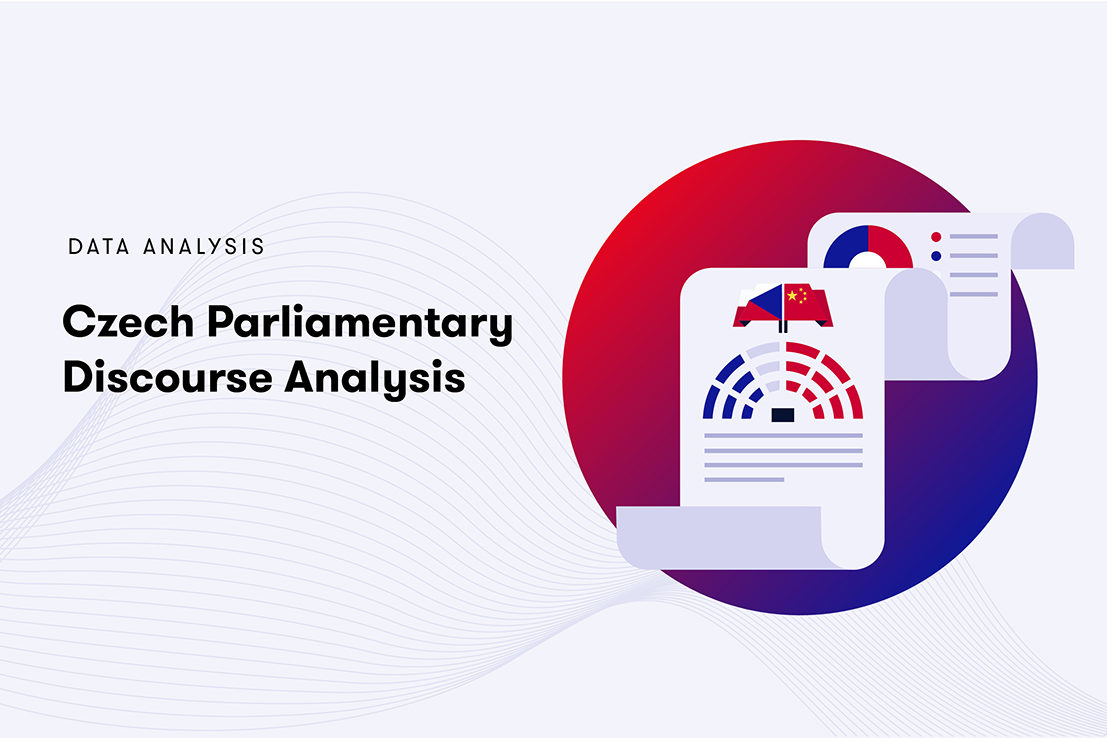 The policy paper is available for download here.
ChinfluenCE subjected to an analysis 558 transcripts of plenary sessions at Czech Parliament held between 1993 and the very end of the year 2018. Out of those, 441 were plenary sessions at the Chamber of Deputies and 117 sessions of the Senate. Out of all the available documents only direct transcripts of plenary sessions were selected as they most accurately reflect not only debated topics, but also sentiments towards China expressed within individual speeches (neutral, negative, or positive) and keywords used during the debates on the parliamentary floor. Data within all of these categories were carefully measured, analyzed and put together to reflect the Czech parliamentary discourse.
Until recently, mentions of China represented a marginal component of wider political debates in the Czech Parliament. The Czech debate on China was seemingly negative from the very beginning of 1990's, however, nearly the entire dataset from the early years was formed just by brief mentions of China, or by using in as an example.  An actual debate on China formed in the Czech Parliament only after Beijing's newfound interest in the CEE region in 2012 and 2013.
What followed was a Czech-China honeymoon period filled with friendly discourse of present and planned achievements. Simultaneously, China was criticized by the opposition due to a new set of issues that came along with the intensified contact. As the economic dream failed to come true, the defending voices went rather silent or limited themselves to references to the current state of affairs, and the criticism towards China prevailed.
As in case of the media analysis  conducted before, the number of debates where China was mentioned rose dramatically with the intensification of the Czech-Chinese bilateral political relations. The strongest moment of that period was the official state visit of the PRC's President Xi Jinping to Prague in 2016.
The policy paper is available for download here.
While positive notions of Beijing fluctuate wildly from an almost negligible share to more than a third of utterances, the negative views have been held in a more constant manner. This is in stark contrast with the results of the Hungarian parliamentary discourse mapping . Interestingly, with strengthening the political ties with China, animosity of Czech politicians towards the country rose dramatically at the parliamentary floor. That is in direct contrast with the Czech Foreign Policy towards China, which was the friendliest in history during the same time period. In sum, despite repeated efforts to promote more friendly Czech-China relations, the